overview
We partner with existing management teams and continuously invest in their long-term success.
We believe in alignment and communication among company management, the Investment Team, and the Resources Group.
CEO Finish Rate
We support existing CEOs and management teams throughout our partnership, resulting in low leadership turnover.
Fund Life
Our unique 25-year fund life allows us to focus on the long-term best interest of companies.
Average Managing Director Tenure
The Resources Group is a team of functional experts who are American Securities employees and are available upon a CEO's request.
Of Our Company Facing Team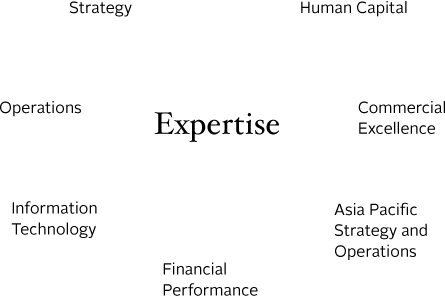 Strategy
Strategic planning, growth studies, and market/competitive analyses
Operations
Acquisition integration, continuous improvement efforts, and supply chain management
Human Capital
Talent management, including succession planning and recruiting
Information Technology
Platform assessments and implementations
Financial Performance
Building internal finance teams, capturing Big Data opportunities, preparing for IPOs, and managing capital markets
Commercial Excellence
Take advantage of, and achieve impact in, pricing and other sales activities
China Office
Distinctive capabilities in Asia-Pacific strategy and operations